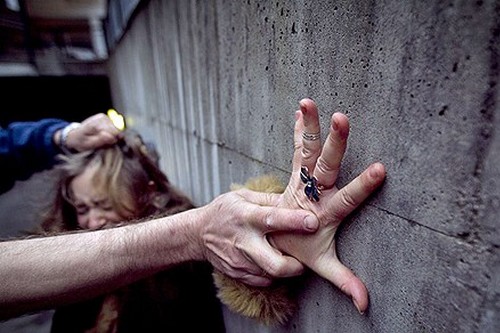 \And there he lay , as cold as ice , yet shivering inside but nothing to show for , Cause how can he stand , How can he move , how more can he get ridiculed ? It was better to lay as low as possible with all his numbness and bland expression. They looked at him not with pity but still with unfulfilled eyes, the rape was not so fulfilling as they had imagined. How can it be so fulfilling to rape a 100 year old legacy yet still they tried their best and now could stare at its baldness. Blood had to spill and it did but the volume was so intense yet still he never gave in and stayed as numb and neutral as possible.
There is a reason why God made blood a different color from water? There definitely was one yet their alienated eyes couldn't comprehend that. All they could see was an opportunity was a chance to rule him, nobody owned him, no body loved him, all they wanted was him to be theirs and theirs only . But he was too big a creature that could be under one control, he had only chaos and his destiny was only destruction.
There are leaks, there are videos, there are operations, there are strikes , there is chaos, there is politics , there is ethnic violence , there is sectarianism , there is poverty . But then there is its own destiny. Karachi was meant for greatness, Karachi heads for greatness. There is something about the city of lights , it has suffered a lot , it has seen so much blood , losing 7000 individuals under a legend of a chief minister.


It dreams for a police which can keep its sanctity and dignity alive, it dreams for hospitals. It dreams for a lot of things but what it dreams about most is peace.
Things have looked bleak for Karachi since the PPP MQM Nexus took over the reigns of Sind Govt . the no of dead have increased day by day and reaching a cumulating total of 7000 people in 6 years. Drenched in ethnic violence Karachi has suffered day in day out , its business is effected , its economy has been destroyed. The nexus of MQM PPP ANP combined with extremist forces like Taliban , Sectarian forces etc have all contributed towards this. And a karachiite must be lying to himself if he is not aware of the ills of every political party in Karachi . its time a karachiite dreams like karachi and instead of defending its own party , defend Karachi , give Karachi a chance to peace.
But then , sadly when Blood flows like water , it won't reap crops of sugar. Time to admit to all our flaws , time to hope for the best for Karachi and Pakistan not for the ills of Karachi.